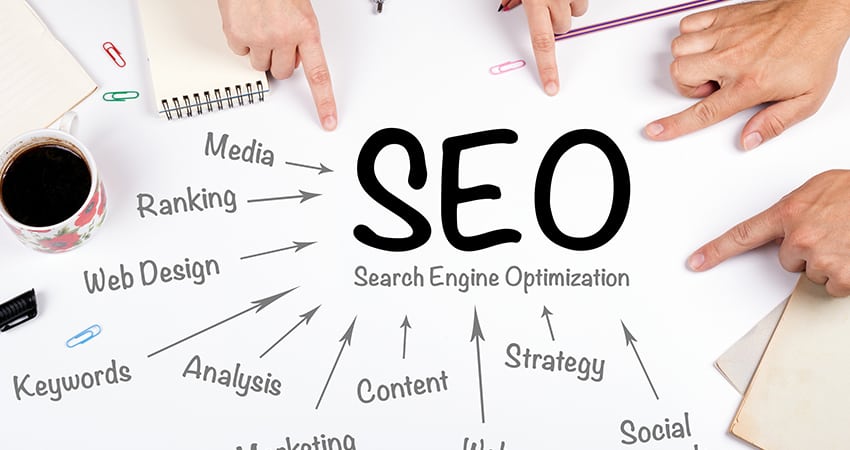 Keep Useful and Updated Content
All SEO consultants including me believed that "Content is King". So you should care about the quality of content not only on the quantity of content. So the first tip is to always write meaningful articles and avoid posting garbage because search engines also hate content which is not useful and meaningless.
Update your site frequently, more updating means more chances to get indexed and get more visitors. So give time to your blog and keep the content updated as possible with the time.
Avoid Duplicate Data
Duplicate data especially text content from other websites is always punished by Google algorithms and your site goes on back pages of search engines and sometimes completely removed your URLs by search engines like Google. So the second tip is Don't copy content from any site, generate your original and genuine content for your site.
I mention the first two basic but important SEO tips with you. If you follow them you never face any problem and received decent traffic very soon.
Meta Tags / Meta Description and Keywords
After putting good, updated and original content keep your eyes on important and most searched keywords on Google and other search engines. Use keywords search tools like Google Adwords and keep the relevant keywords in Titles/headings and in the meta description of every post and page. (Avoid keyword stuffing, use keywords in the ratio of 2%). The meta description is more important than meta keywords because now in 2013 Google crawlers not read meta keywords but description however other reads like Bing, Ask, etc.
Submit your Site to all Search engines and Webmaster Tools
After publishing some content on your site, create an account in Google Webmaster Tool which is very useful, actually the webmaster tool gives you control to your site in the search engine (Google), I will write about webmaster tool also later. Submit your site in all search engines like Google, Bing/Yahoo, etc. Generate a sitemap using online site-map generator tools and submit them to the webmaster tool.
Link Building / Make Backlinks
When you satisfy with your basic on-page SEO, then move to off-page and make some links to your site. Keep in mind nowadays old SEO trends are shutdown this is 2013 so keep your backlinks genuine as possible. Only post links of your site on the sites which are closely relevant to your niche/topic. Submit your site in high Page Rank quality web directories. Don't make only do-follow backlinks but also some no-follow links. It's important to remember that all of the basics in SEO need to be done with a plan in mind.  Without the guidance of someone like an SEO expert in Vancouver, you might be lead astray by a poor linking strategy that could lead to a penalty against your site.  Make links in a frequent way, don't make too many links in a short time. so this is another legal SEO tip.
Make your Site's Social Reputation
Nowadays there is a great trend of social network websites like twitter, facebook, google plus, Linkedin, etc. Create a social representation of your website/blog this is very important in SEO point of view. Create a fan page of your site on Google+ and Facebook. Share links of your every post on popular social networks which I mentioned above.